Run, bake, host or even shave your hair off to help raise money for our cause.
There are lots of creative ways to raise money for Birth Companions, here are a few ideas from us to inspire you and help you get you started.
---
Hold an event
Every fundraising event held for Birth Companions helps us support more pregnant women and new mothers experiencing disadvantage, not only by raising money but also by raising awareness about our work.
Why not:
organise a cake sale or buggy race?
run a pub quiz?
hold a baby shower in aid of Birth Companions, like Ranju did:
"I wanted to make a difference in the life of other pregnant women and new-born babies who are in less favourable circumstances than me. That's when I learned about Birth Companions' wonderful work. So I decided to organise an alternative baby shower. I asked my guests to contribute towards Birth Companions instead of presents for my baby. At the event, we had a great community spirit, and support. We had posters and annual reports about Birth Companions work, some games like guess the size of my baby bump, and a few musical friends provided entertainment. I was very overwhelmed by the support and positive feedback I got from everyone around me and people went out of their way to make the event successful."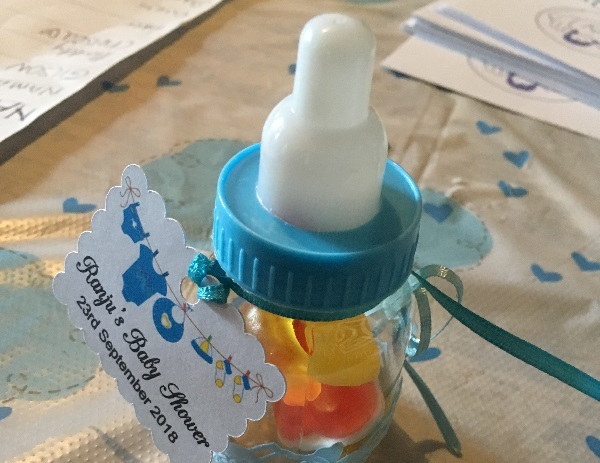 ---
Challange event or Birthday?
If you are taking part in a challenge event please consider asking your friends and family to sponsor you in aid of Birth Companions. Perhaps you have a birthday or anniversay coming up, you can ask your friends and family to make a donation instead of giving a gift.
You can create your own Just Giving page where you can set your fundraising target and tell your story to friends and family. Using a fundraising page allows you to see how much is being donated and also give us the opportunity to collect gift aid which increases the money you raise.
---
Support us while you shop
Give as you Live
If you shop online regularly you can sign up to Give as you Live and raise money for Birth Companions. With Give as you Live, every time you shop online at your favourite high street stores and supermarkets, they will make a donation to Birth Companions.
Smile Amazon
You can also sign up to Smile Amazon and every time you shop through Amazon we will get a donation.
---
Donate some of your profits like Nicky from Mamacan:
"I've taught hypnobirthing and antenatal classes in South West London for the last three years and I've always wanted to do something to help tackle the financial and social barrier to accessing quality antenatal education that many women face. One way I am doing this is by donating a percentage of my profits from my group classes to Birth Companions. Every mum-to-be who books a class does so in the knowledge that another more disadvantaged mum is directly benefiting from her attendance at my class. I also include some further information on Birth Companions and the work that they do in the goody bags that get given to my clients which in turn allows them to learn more and spread the word."
---